Systemic Delivery, Local Activity
Bonum Therapeutics is focused on a proven technology that utilizes allosteric regulation to create targeted, highly active, and less toxic medicines.
Our Advantage
Our Science
We are creating a new class of regulated protein therapeutics designed to deliver potent biological activity only where needed. Our molecules contain a sensor domain that, when bound to its target, activates the molecule's therapeutic component. Our sensor domains can be engineered to target any entity that an antibody can bind, including peptides, proteins, and metabolites.
We are currently focused on developing regulated cytokines with context-dependent activity to treat cancer. Our technology also has exciting potential applications in autoimmune disease, metabolic disorders, and pain management – all areas where safer and more effective treatments are needed.
Regulated, Context - Dependent Drugs
Our therapeutics offer regulated, context-dependent activity by remaining inactive until bound to their target. Unlike protease-dependent approaches, this regulation mechanism is reversible – the therapeutic reverts to an inactive form if it disengages its target.
Currently, we are focused on the development of context-dependent cytokine-based therapeutics designed to bolster the anti-tumor immune response. Our programs include approaches that target immune cells as well as strategies directed towards additional cell types within the tumor microenvironment.
See Our Programs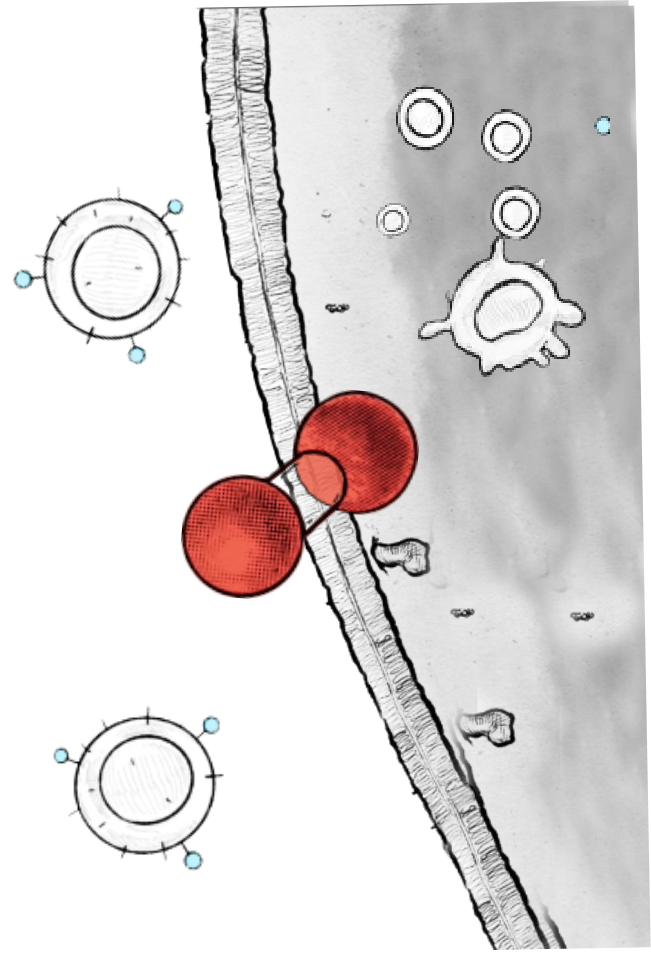 Our Experienced Team
The Bonum Therapeutics team has deep expertise in biotechnology innovation.
About Us
Join Us
Bonum Therapeutics is seeking scientists with experience in cancer immunology, protein engineering, molecular biology, protein sciences, or assay development to join us in our quest for safer and more effective therapeutics.
Careers